Florida Study Manual for Title Insurance 17th Edition [Textbook for 2018 State Exam]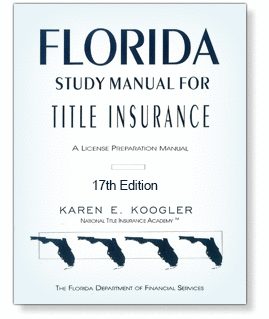 SKU: FSM17
Avail: 3 Days
Mfg: Vision Quest Publications
This item is no longer available. Alternative items may be listed below.

This is the official textbook REQUIRED for anyone taking the 2018 State Exam. The State Exam is based on this textbook
To better prepare and practice for taking the State Exam, we recommend that you also purchase the OPTIONAL Florida Title Insurance Online Review.
Related Items