TILA-RESPA [TRID] Rule Online Program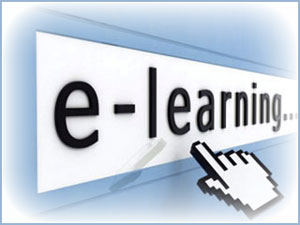 SKU: WEBTRID
Avail: Registration
Mfg: The Koogler Group
$175.00

Program Overview
The TILA-RESPA [TRID] Rule Online Program [NOT accredited for CE/CLE hours] provides detailed implementation-level coverage of the Final Rule. Please note that this is an "archived" product. Content is current through the original implementation date of August 1, 2015 which was extended by the CFPB to October 3, 2015.
Online Content Delivery
The online content of this program is delivered through our training portal. Once you have received the Study Manual, please sign into the training portal and activate the program to begin accessing online content. Activation instructions are provided in the training portal.
Please note that the Program reflects the original August 1, 2015 Effective Date, which has been extended to October 3, 2015.
Introduction
Final Rule Highlights
Terms and Times
Tolerances and Changed Circumstances
To Sign or Not To Sign
Federal E-Sign Act
Loan Estimate Review
Closing Disclosure Review
Seller's Closing Disclosure Review
Title Insurance Treatment under the Final Rule
Settlement Agent Treatment under the Final Rule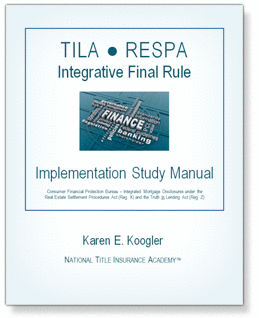 Program Textbook
One copy of the 300-page Integrative TILA-RESPA Final Rule Implementation Study Manual is included with the TRID Online Program. The manual will ship via UPS Ground to the SHIPPING ADDRESS shown on your Order. Please wait until the Study Manual arrives before accessing the Online Program, as it is intended to simulate the Classroom Program, where participants follow along in the Study Manual with the PowerPoint Presentation. This enables participants to make notes of their own to enhance comprehension.
As of 2015, more than 5,000 title agents, attorneys, closing agents and loan originators had completed the Classroom or Online TRID Program, using this targeted educational delivery method, thereby enabling them to get up-and-running with Program Implementation in record time with minimal errors.