Florida 40-Hour Prelicensing Course (2023/04 Virtual Classroom)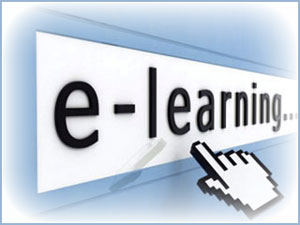 SKU: 40HLVC2304
Avail: Registration
Mfg: The Koogler Group
This item is no longer available. Alternative items may be listed below.

Registration will end 10 days before the session start date to provide students enough time to complete the required assigned reading.
Course begins April 24 and ends July 24, 2023
The Florida 40-Hour Prelicensing Course VIRTUAL CLASSROOM is a live-streamed, instructor-led, interactive-learning program delivered over a 90-day period through twenty 2-hour sessions. Each session contains 80–90 minutes of audio lecture delivered by the course instructor and 30–40 minutes of required student participation. It is not an on-demand self-study program. Therefore, please ensure you are able to attend ALL sessions per the schedule set forth below before registering AND, in so doing, take and pass all Session Quizzes, submit all Session Code Phrases, and take and pass the Final Course Exam. If you are unable or unwilling to attend ALL sessions as scheduled AND comply with all Program Regulatory Requirements, please register for a traditional [in-person] classroom course instead.
Topic Outline – The 40-Hour Prelicensing Course and the Florida Study Manual covers all topics shown on the Exam Content Outline.
Attorneys and Florida Registered Paralegals – The 40-Hour Prelicensing Course is approved by the Florida Bar for 40 hours CLER (includes 2.5 ethics hours).
Session Schedule (Eastern Time)
Session
Date
Time
Topics
1
Mon, Apr 24
7–9 PM
Exam Content Outline; Terminology; Introduction
2 
Wed, Apr 26
7–9 PM
Regulatory Section Introduction

3
Mon, May 1
7–9 PM
Regulatory Section Introduction; Florida Statutes
4
Wed, May 3
7–9 PM
Florida Statutes
5
Mon, May 8
7–9 PM
Florida Statutes; Florida Title Rule
6
Wed, May 10
7–9 PM
Florida Title Rule; Escrow Disbursement Rule FAC 69B-186.008
7
Mon, May 15
7–9 PM
TRID Rule; RESPA
8
Wed, May 17
7–9 PM
RESPA; Statements of Policy
9
Mon, May 22
7–9 PM
Gramm-Leach-Bliley Act; Florida Information Act
10
Wed, May 24
7–9 PM
Settlement-Escrow
Mon, May 29
 
NO CLASS
Wed, May 31
 
NO CLASS

11
Mon, Jun 5
7–9 PM
Settlement-Escrow; Cybersecurity
12
Wed, Jun 7
7–9 PM
Title Insurance 101; Owner's Title Policy
13
Mon, Jun 12
7–9 PM
Owner's Title Policy; Loan Policy; Title Commitment
14
Wed, Jun 14
7–9 PM
Title Commitment; Surveys
Mon, Jun 19
 
NO CLASS
Wed, Jun 21
 
NO CLASS
15
Mon, Jun 26
7–9 PM
Title Search; Legal Descriptions
16
Wed, Jun 28
7–9 PM
Title Search; Legal Descriptions; Source of Title

Mon, Jul 3
 
NO CLASS
Wed, Jul 5
 
NO CLASS
17
Mon, Jul 10
7–9 PM
Source of Title
18
Wed, Jul 12
7–9 PM
Source of Title
19
Mon, Jul 17
7–9 PM
Source of Title; Liens and Encumbrances
20
Wed, Jul 19
7–9 PM
Liens and Encumbrances
21
Mon, Jul 24
7–9 PM
Final Course Exam
Textbook Required for Attendees
Related Items